We had a fantastic morning for our Walk to School. Thanks to all the parents and friends who walked with us! We all enjoyed a lovely breakfast when we arrived at school. Thanks to the PSG for providing the hot dogs and refreshments.
Multicultural Day in Lisnaskea Library.
Happy New Year! Wishing Health and Happiness to everyone for this New Year.
Newtownbutler Primary School presents 'A King is Born' All welcome Wednesday 13th December 2017 7.30pm
We had a great time at our 'Ladies Night'.
Thanks to all who supported us!
Welcome to Newtownbutler Primary School
In Newtownbutler Primary our vision is to provide a safe, secure and stimulating environment where everyone will feel valued and respected. We are committed to the widest and fullest education of all our pupils in partnership with home and Church; encouraging each child to develop their full potential academically, spiritually, emotionally, socially and in sport and music.
P5/6/7 Trip to Belfast Titanic Quarter.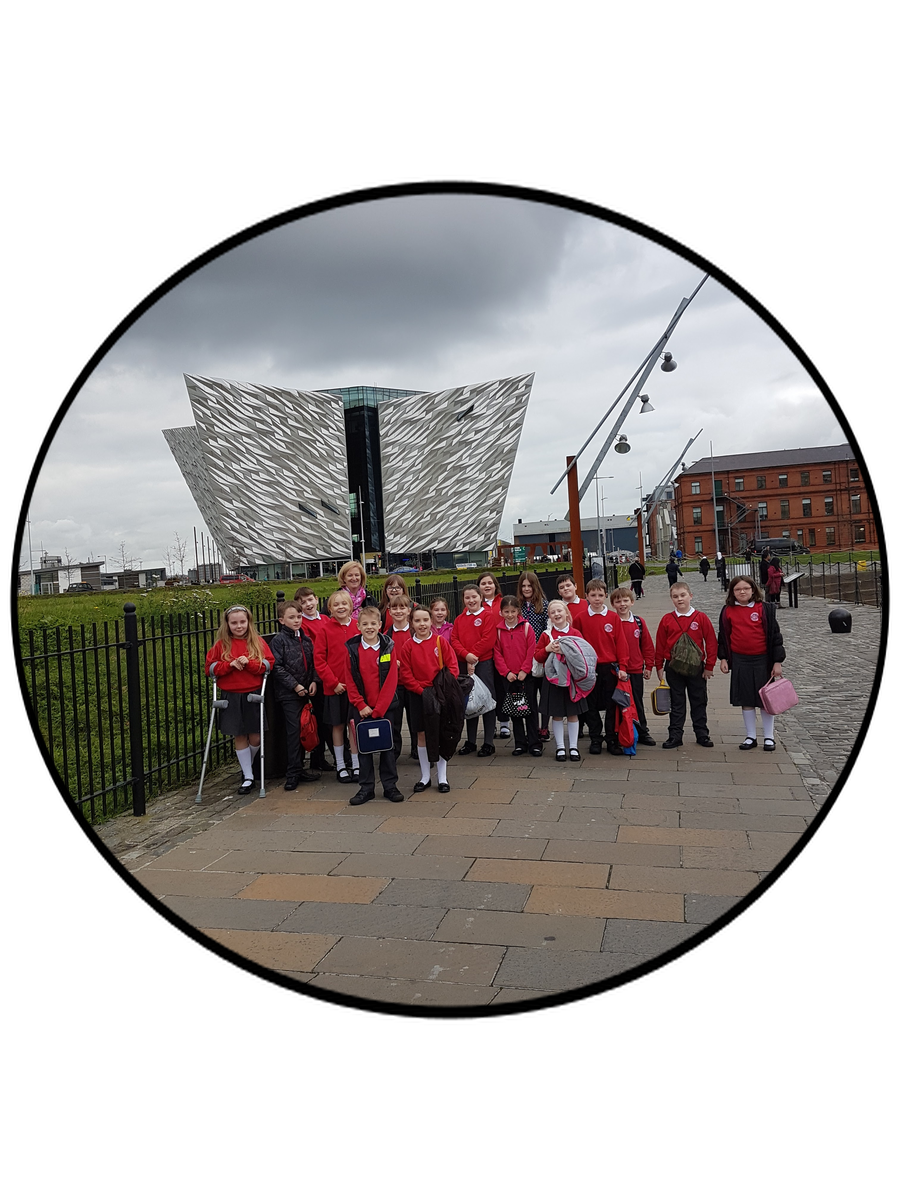 P5/6/7 thoroughly enjoyed their recent trip to Titanic Belfast. They received an audio guided tour through the museum and added to their already detailed knowledge of both RMS Titanic and the RMS Nomadic.
We enjoyed The Wind in the Willows production